After the first sheep were cloned, they sent away in secret. Nobody thought they would start cloning experiments of their own. Lab Bunnies is a puzzle platformer accessible to all players, with challenges for the die hard gamers. Could jumping toward the light be any more fun? Download it now!

iPhone 5 and 6 Ready!
Also for: iPhone 4(s), iPhone 3GS, iPod Touch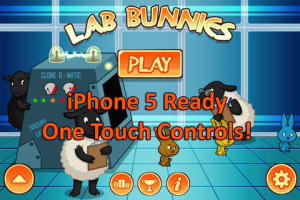 Lab Bunnies weaves the story of the first, super smart, cloned sheep, crafting their own creations, cloned bunnies. But as they experiment on their own clones, someone is still experimenting on them. As game and story rolls along, various mischief and mayhem unfolds.
Bound your way through various experiments testing the growing intellect of the various cloned bunnies. Using one touch controls, munch carrots, navigate traps, change colors and more.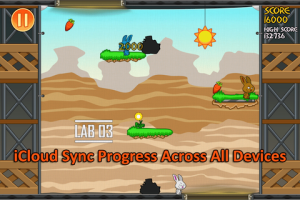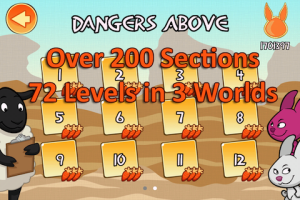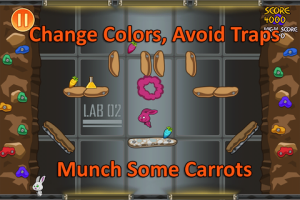 Key Features
Over 200 sections to complete, presented in 72 levels and 3 different worlds
iPhone 5 and 6 ready, along with iPhone 4(S) iPod Retina and iPhone 3GS resolutions
Casual gameplay, with challenges for the die hard gamers
Intuitive one touch controls, with alternative Left/Right/Jump buttons
iCloud progress syncing (get a new iOS device and your progress goes with you)
Game Center Leader Boards and Achievements
Planned release of subsequent levels
Goal – Finish the levels, eat carrots, finish faster
Methods – Jump, Hop, Chomp (repeat as needed)