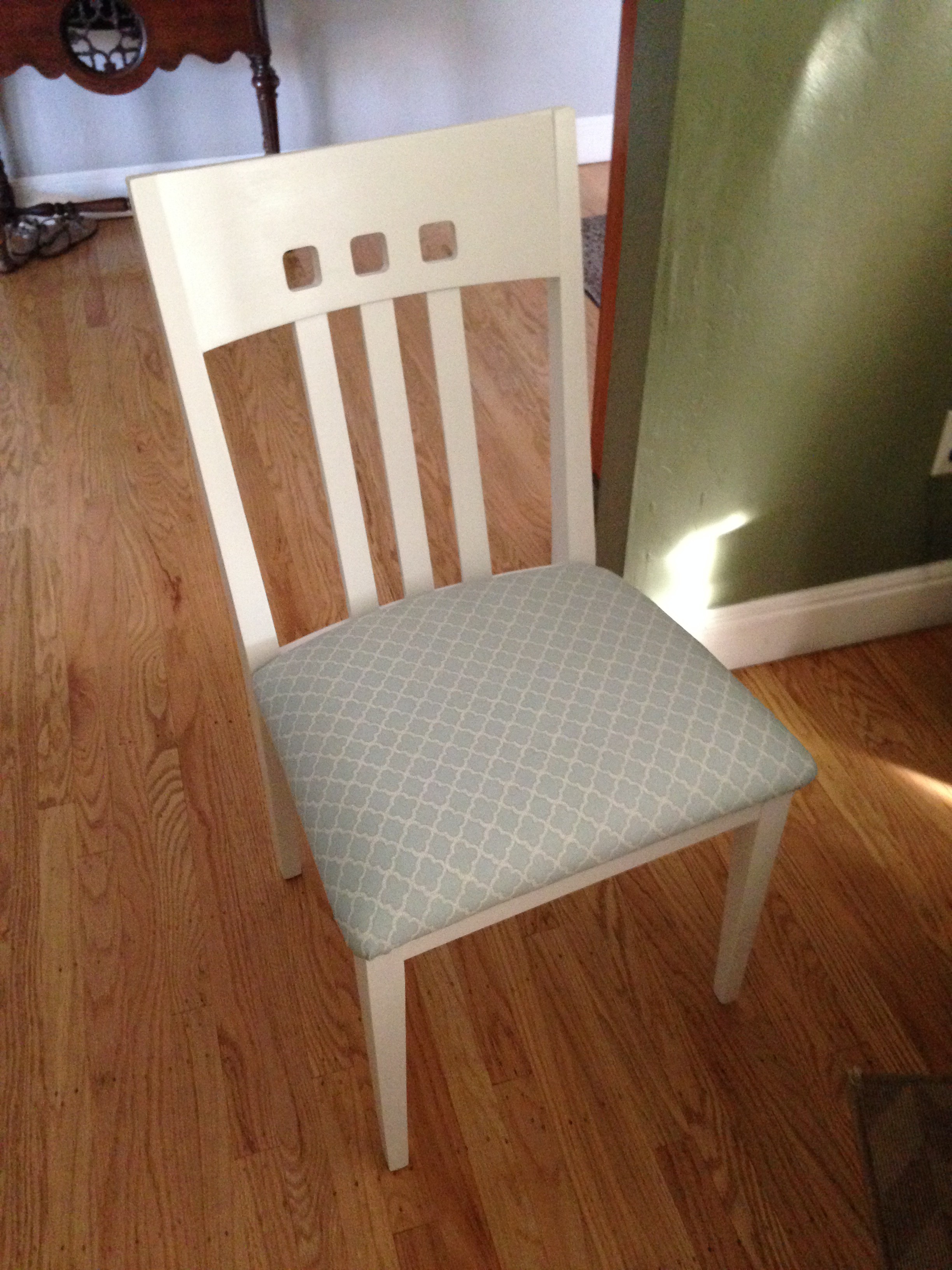 They are beautiful now, but not a matching set when I found them!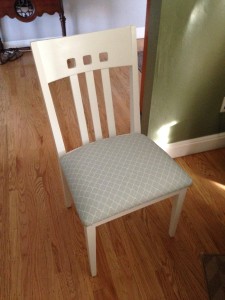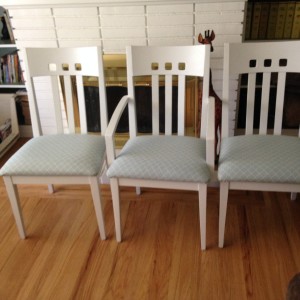 I found 8 chairs at the thrift shop/ second hand store.  I almost missed that they were identical frames because the chairs were all different color woods and had various seat cushion upholstery. I bought the chairs and took them home to turn them into a matching set.

First, I took off the seat covers, which was no more than removing a few screws with an electric screwdriver. Next I set the chairs on a tarp and put four thin coats of primer on with a paint brush until the chairs were white. I let the primer or paint dry really well between coats, so this took quite a few days. Then I put a couple of coats of high gloss paint (very cleanable) on with a paint brush, ensuring the brush strokes were what I wanted. (Spray paint may have been preferable because I am very tired of painting these eight chairs with about 6-7 coats each.) But the final product was well worth it.
A little over two yards of thick upholstery fabric covered all eight chairs. I got this particular fabric at Walmart for $5 per yard ($10 total). I did not removed the old fabric or fake suede material from the seats; I used a staple gun to attach the new fabric right over top. I made sure the pattern was straight across the seat as this fabric had a very linear pattern. Lastly, I emptied almost an entire bottle of scotch guard on the eight seats before re-attaching them to make the seat fabric stain resistant. I am very happy with the final results.
Materials:
Primer
Paint
Fabric
Electric drill or screwdriver
Staple gun and staples
-Theresa.  Join me on Facebook!!!