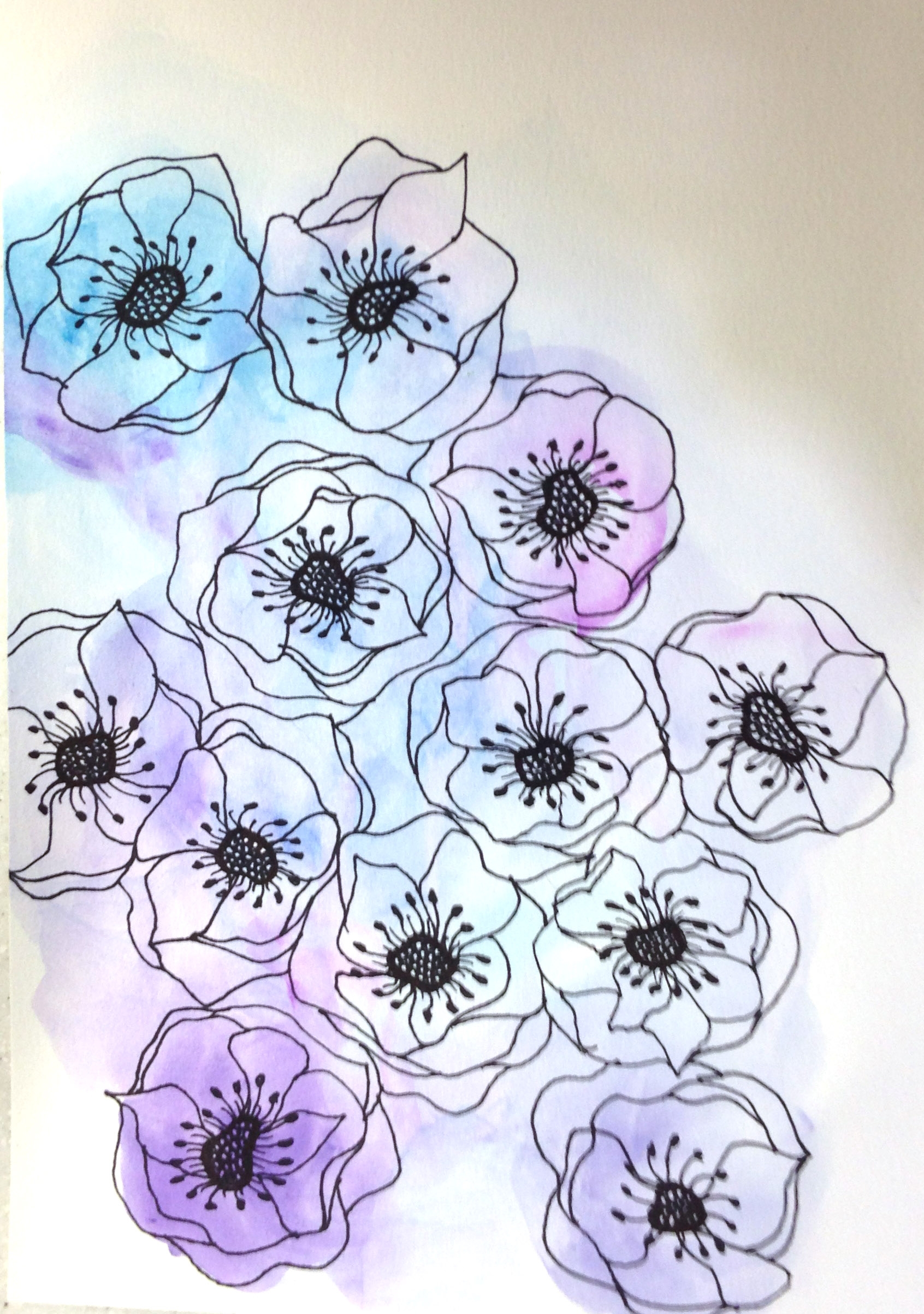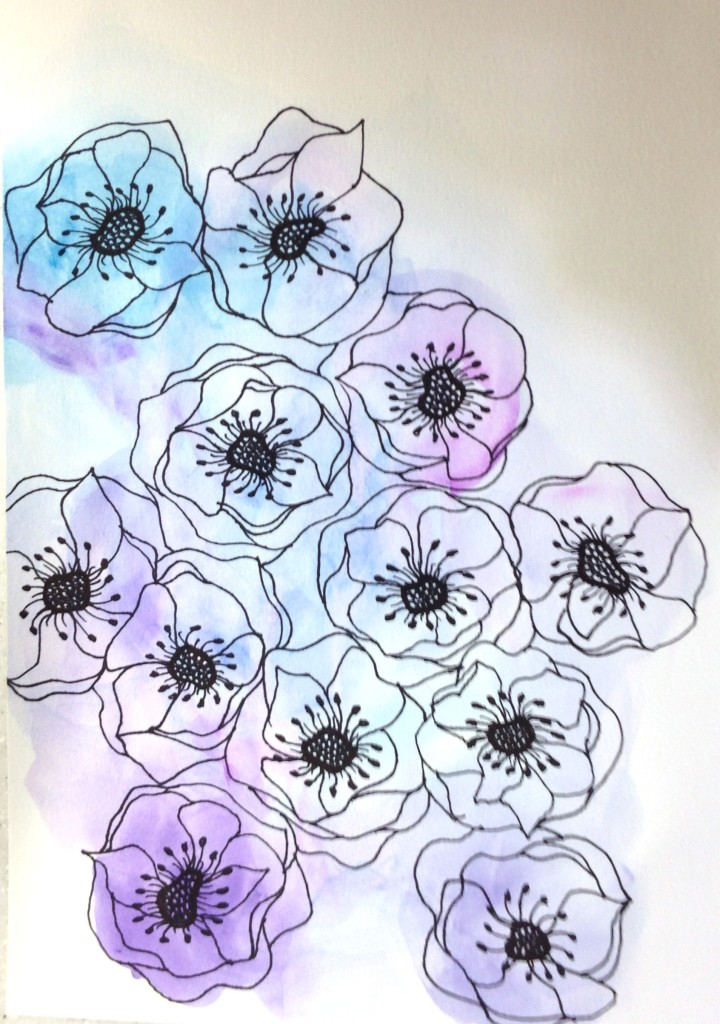 "Cool Flowers" – soft cool toned flowers, blend together for on beautiful bouquet.
I spent most of the time on the pen work for this picture. It has a bit more detail than I usually do for a sketch.  I will include a picture below of just the pen work before the watercolor was added.  I wanted to completely ignore the pen work and staying in the lines, as I did the paint.  The paint blends and flows from one flower and the background to another.  This made a nice cohesive piece.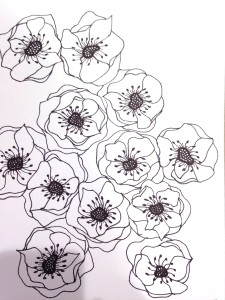 Here are the flowers that almost look naked without their color. This is one of the nicer looking pen sketches without color, some bouquets definitely need the color.