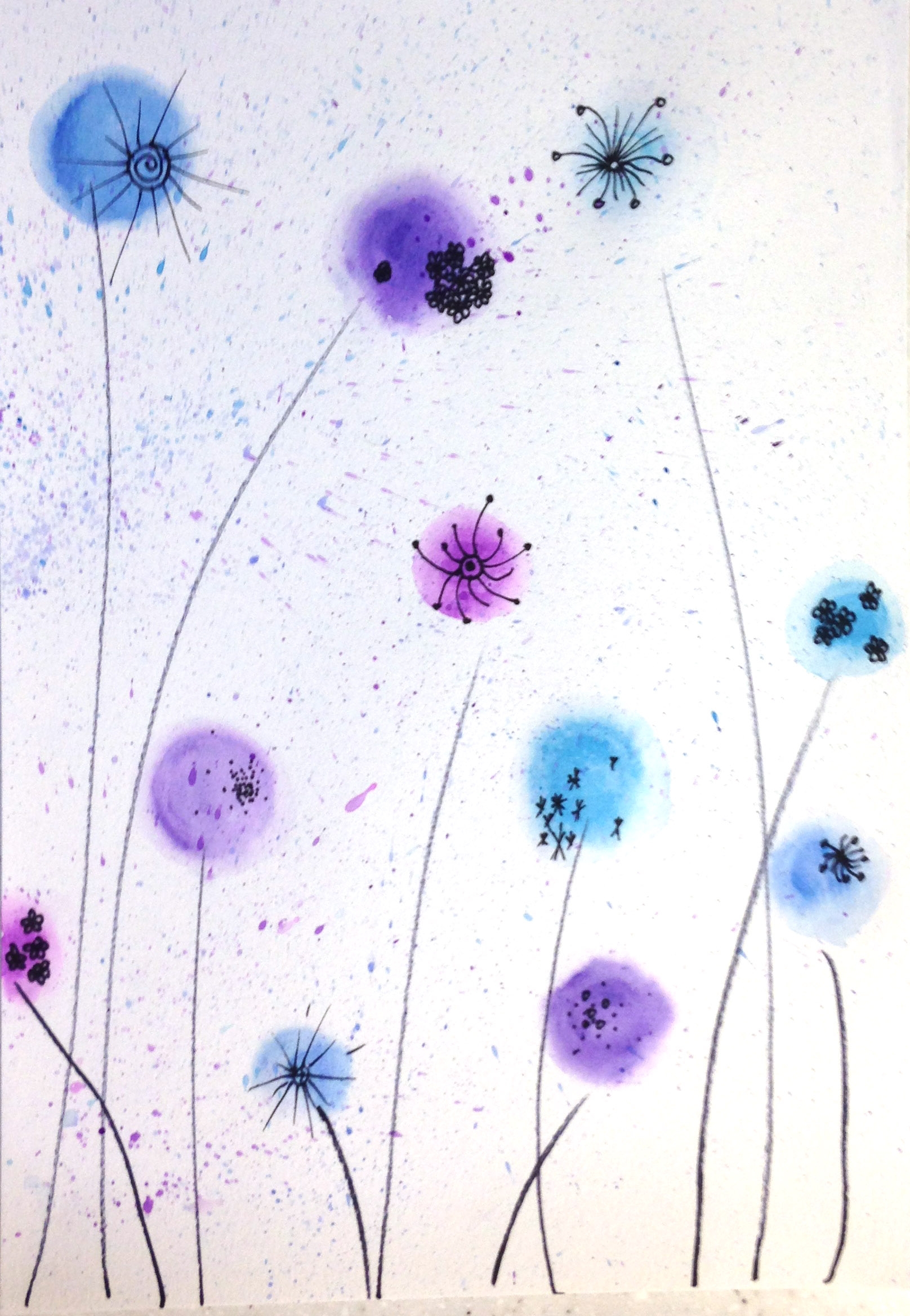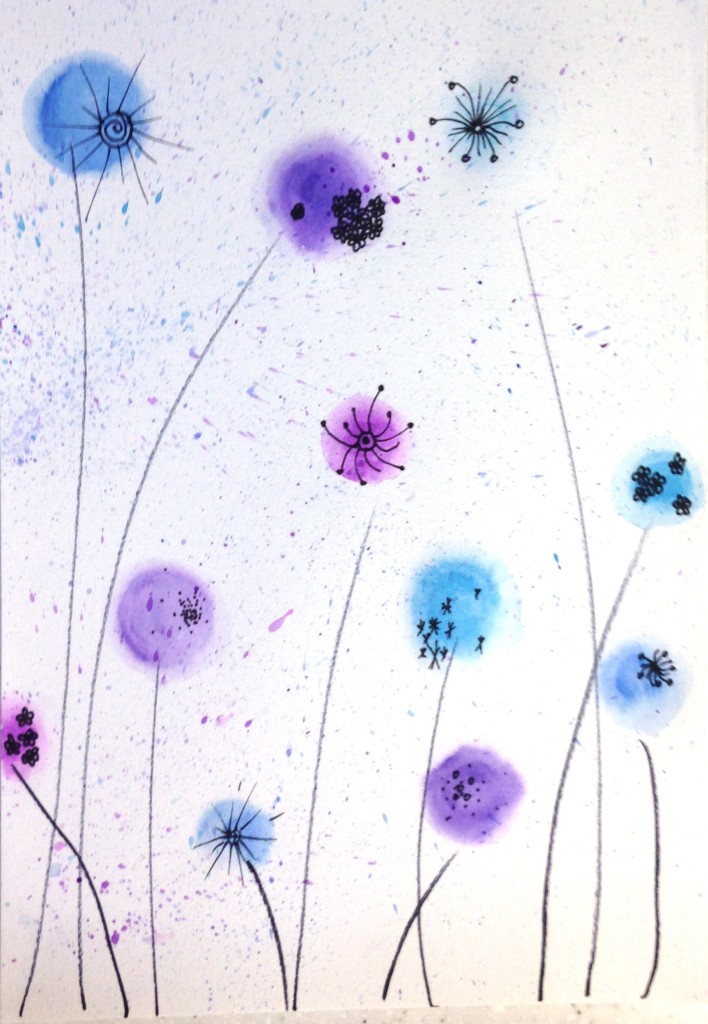 "Unique Flowers" – each flower is distinct but together they are beautiful and make a lovely bouquet.
I first drew the flower stems in Sharpie and started to add the various and unique flower patterns.  I worked on fading the watercolor flowers in gently to the background. Then used splatter to add more interest to specific spots and keep the color cohesive.
*this pictures are suppose to be fast 5-15 minute paintings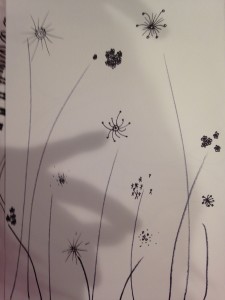 Here is a quick pic of what the flowers looked like before color.